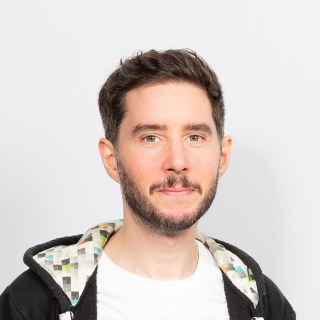 Hi! My name is Sean. I have been involved in designing and developing websites professionally since 2008, but my interest in the web goes far back to the late 90's. I would hunch over my sister's HTML For Dummies book for hours while creating my first website, which was, appropriate for the time, about Pokémon. Back then the web was a very different place. It was full of endless amounts of markup, a lack of tabbed Internet browsing and smartphones were a long way off.
Today things have changed. I am all about clean designs, mobile-first responsive development and smooth application experiences. I have worked on a number of projects both big and small from across the Canadian prairies to Finland and the surrounding Nordic region. From design phase to functional and accessible web applications I have the skills to provide users with great web experiences.
Apart from design and development I spend much of my time playing acoustic guitar and playing League of Legends & Counter-Strike. I read a lot of books, go running and travel to new places to experience different cultures and foods when I can. So far poro, hevonen and saaristolaisleipä are my favourites, but I can't say the same for salmiakki or 곱창.
Aim for places we've not been. Trample paths that go between yesterday's foundations and tomorrow.
Frantic
https://www.frantic.com/
(Opens in new window)
September 2014 → Present
How is working in a nice office with a bunch of talented and amazing people in sunny Finland you ask? Well, first of all, the word "sunny" hardly ever applies to the weather in Finland. Sometimes it's sunny, but then it's raining sideways 5 seconds later. Frantic, however, is full of many talented people who are a pleasure to work with.
Collaborating and taking part in the development of big websites for big companies and seeing the final product online is a great feeling. The only downside is that Finnish keyboards are weird. All the special characters on it are in different locations, so being a developer and using a Finnish keyboard by day and a North American keyboard by night is like... I think I might be a super hero now...
10+ years of professional experience in the website developmenta nd design industry.
Global Elite ranked with HTML, CSS, SASS/SCSS, and many styling frameworks.
Jedi Knight at developing websites with WordPress, Gatsby, Hugo, Jekyll and Contentful.
Borg level skills with JavaScript, jQuery, Angular, React and PHP.
Dwarven craftsmanship with mobile responsive web development.
Elven wisdom with website accessibility and usability for the visually impaired and differently abled.
Kwisatz Haderach with Photoshop, Illustrator, InDesign, Sketch and Figma.
Commander Keen knowledge of Search Engine Optimisation.
Wizard at website traffic and trend analysis along with digital advertisement serving and forecasting campaign targets in conjunction with user traffic.