Framework:

WordPress

Location:

Southeast Alberta

History:

Freelance
The website for Asintay German Shepherds was the first WordPress website I created. It was originally designed and developed by myself while working at Memory Lane Computers (Opens in new window) and later redeveloped under my freelance business. Over the years the website had evolved a number of times and served as a number of learning experiences about web development, WordPress and business in general.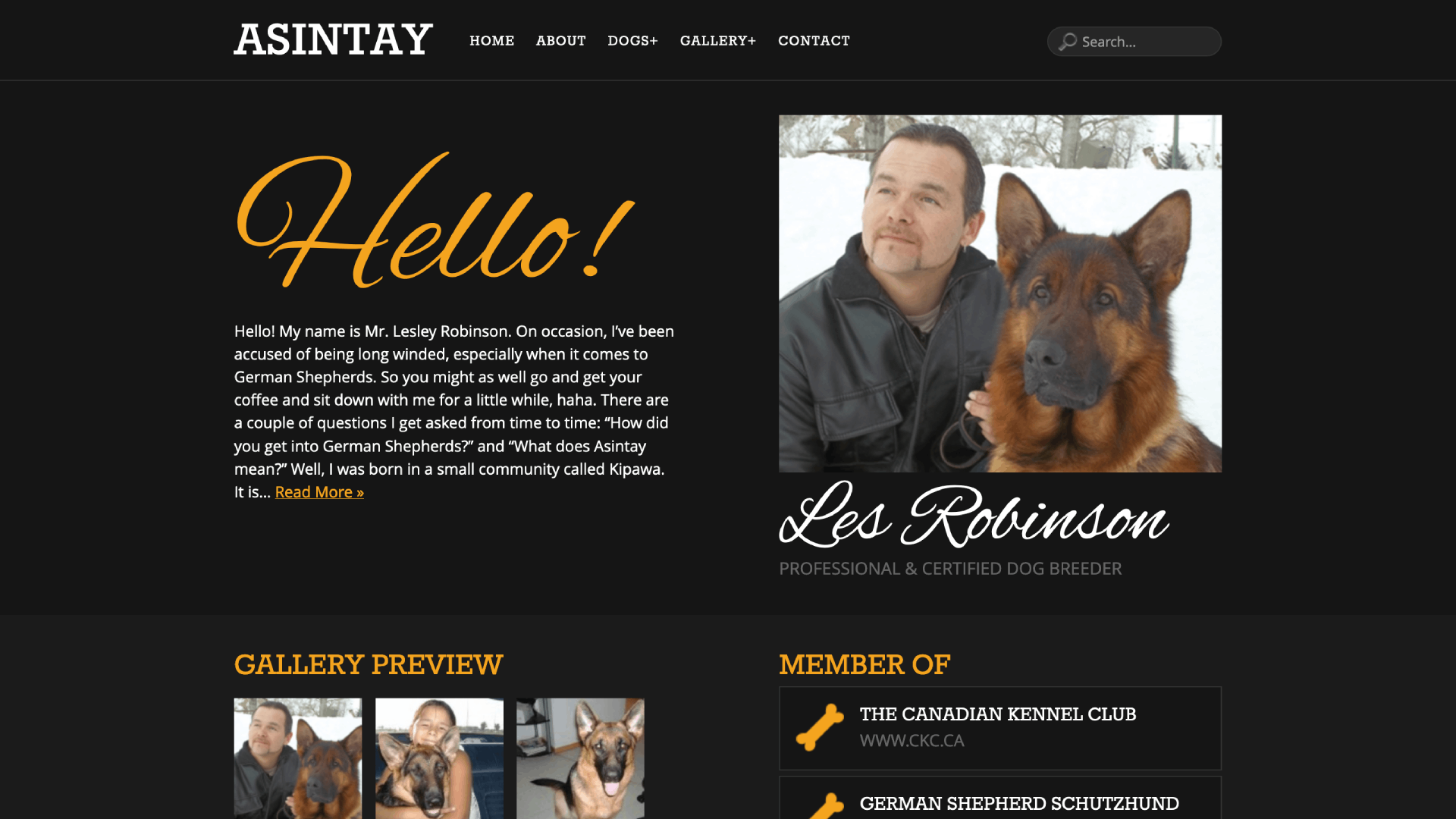 The owner, Les, is an easy going and dedicated gentleman with a passion for breeding and raising German Shepherds. Not only did I get to showcase his passion but I also had the fun of working with many pictures of puppies!
While the website was online it provided a plethora of information for the German Shepherds that have come into the care of Les. Each dog had a gallery associated with it as well as links to their Pedigrees, giving dog enthusiasts a full history of each bow-wow.
Unfortunately the Asintay German Shepherds website is no longer online ;~;