Framework:

WordPress

Location:

Medicine Hat, Alberta

History:

TriCube Media
Baigent's Auto Sales is a locally owned and operated used vehicle sales lot in Medicine Hat. Their website was both designed and developed by myself using WordPress while at TriCube Media (Opens in new window) . The website presents a sales spotlight on the front page along with multiple categories for the many different types of vehicles.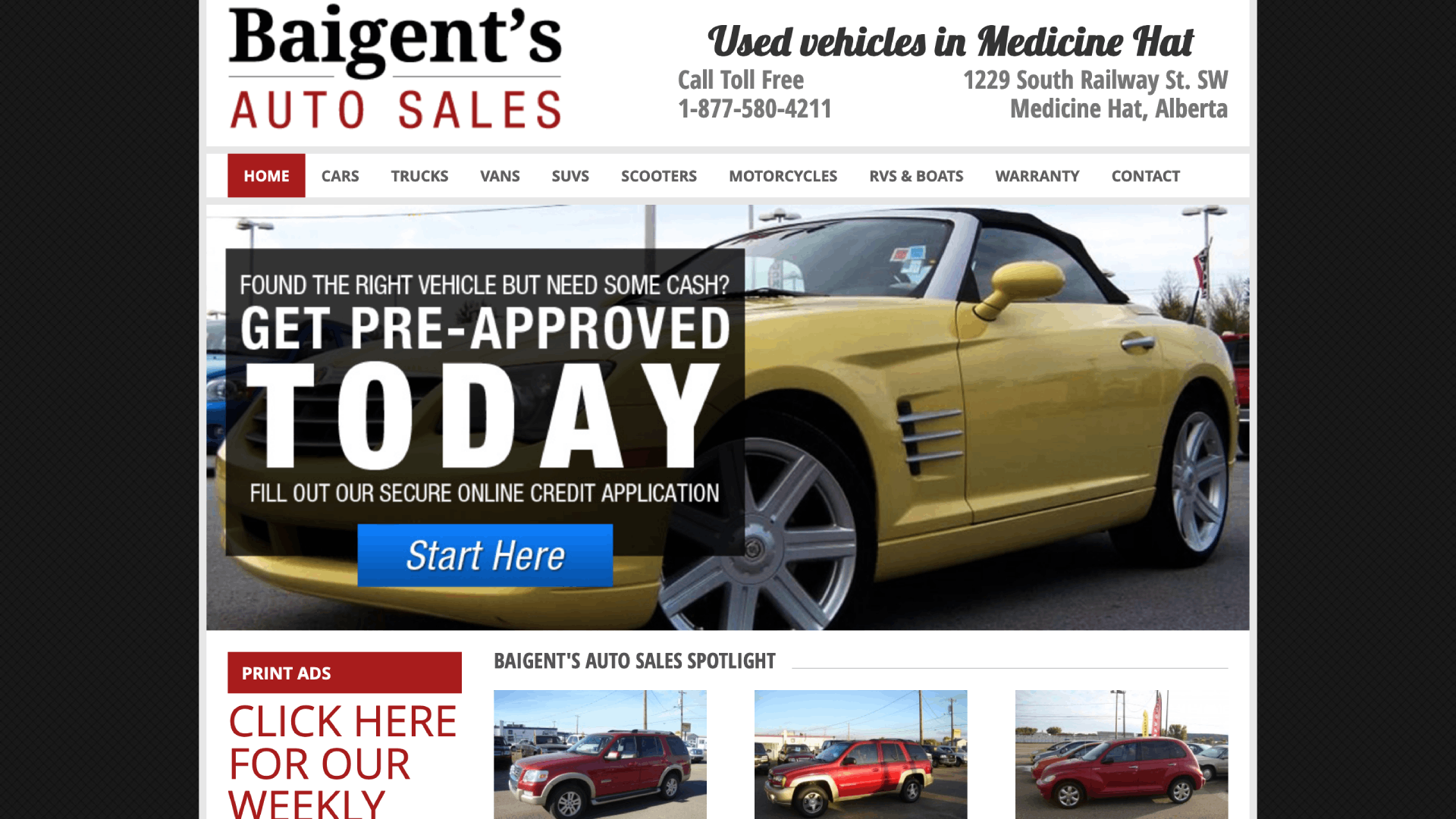 These days developers have it easy with flexible box and grid layouts but back when the Baigent's Auto Sales website was created there wasn't a lot of support for these methods of development. Some crafty PHP and CSS were needed to organise and structure the content properly.
Unfortunately the Baigent's Auto Sales website is no longer online ;~;