Framework:

WordPress

Location:

Medicine Hat, Alberta

History:

TriCube Media
The Esplanade Arts & Heritage Centre is the mecca for arts, music and culture in Medicine Hat. If you are an artist or musician that lives in Medicine Hat or is coming to town, The Esplanade is where you want to showcase your work.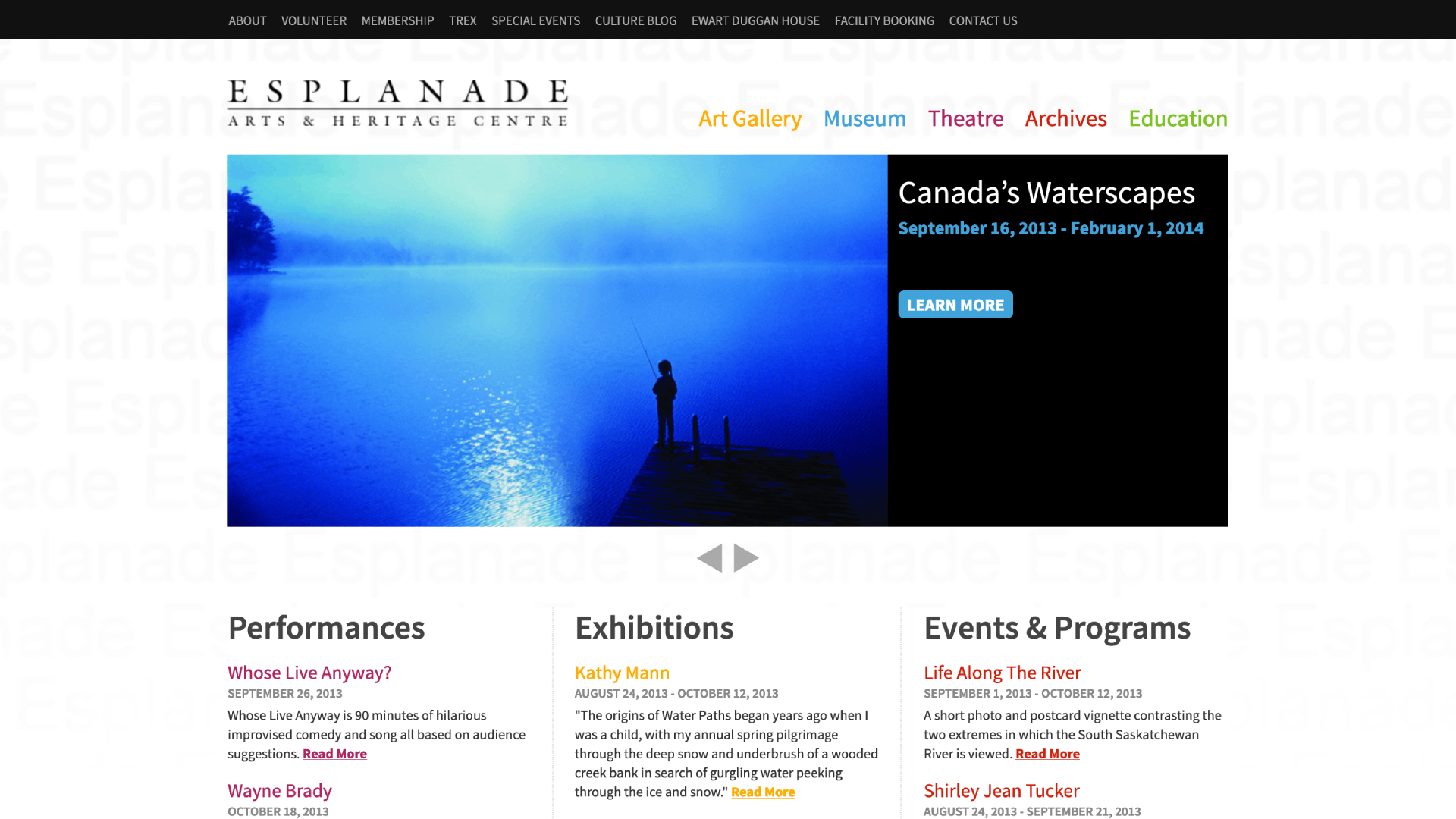 The website, originally designed by Hideaway Studios in Medicine Hat, was developed by Vaughn Royko (Opens in new window) and myself while at TriCube Media (Opens in new window) . At the time the development boasted customized functions, automated stylings based on the page or category the user was on, and a slideshow to feature what exhibits or events were happening.
After the website was launched client required the ability to better advertise events. A script was custom tool was created to allow content creators to input event start and end dates, descriptions, and images, which would then appear in a customized slideshow. It doesn't sound like a difficult feat but this was before the Advanced Custom Fields plugin for WordPress!
The Esplanade Arts & Heritage Centre website has changed since my time with them but the current website can be viewed by using the link below.
Visit Esplanade Arts & Heritage Centre (Opens in new window)