Medicine Hat Tractor Salvage
Framework:

Joomla

Location:

Medicine Hat, Alberta

History:

Freelance
The Medicine Hat Tractor Salvage website was one of the earliest websites that I developed using the Joomla content management system. It was a ton of fun to both design and develop as I had nearly 100% creative freedom which was a great thing for someone starting out in the website development and design industry. The client desired to have a newer looking website that was both eye catching and easy to navigate for an older aged clientele.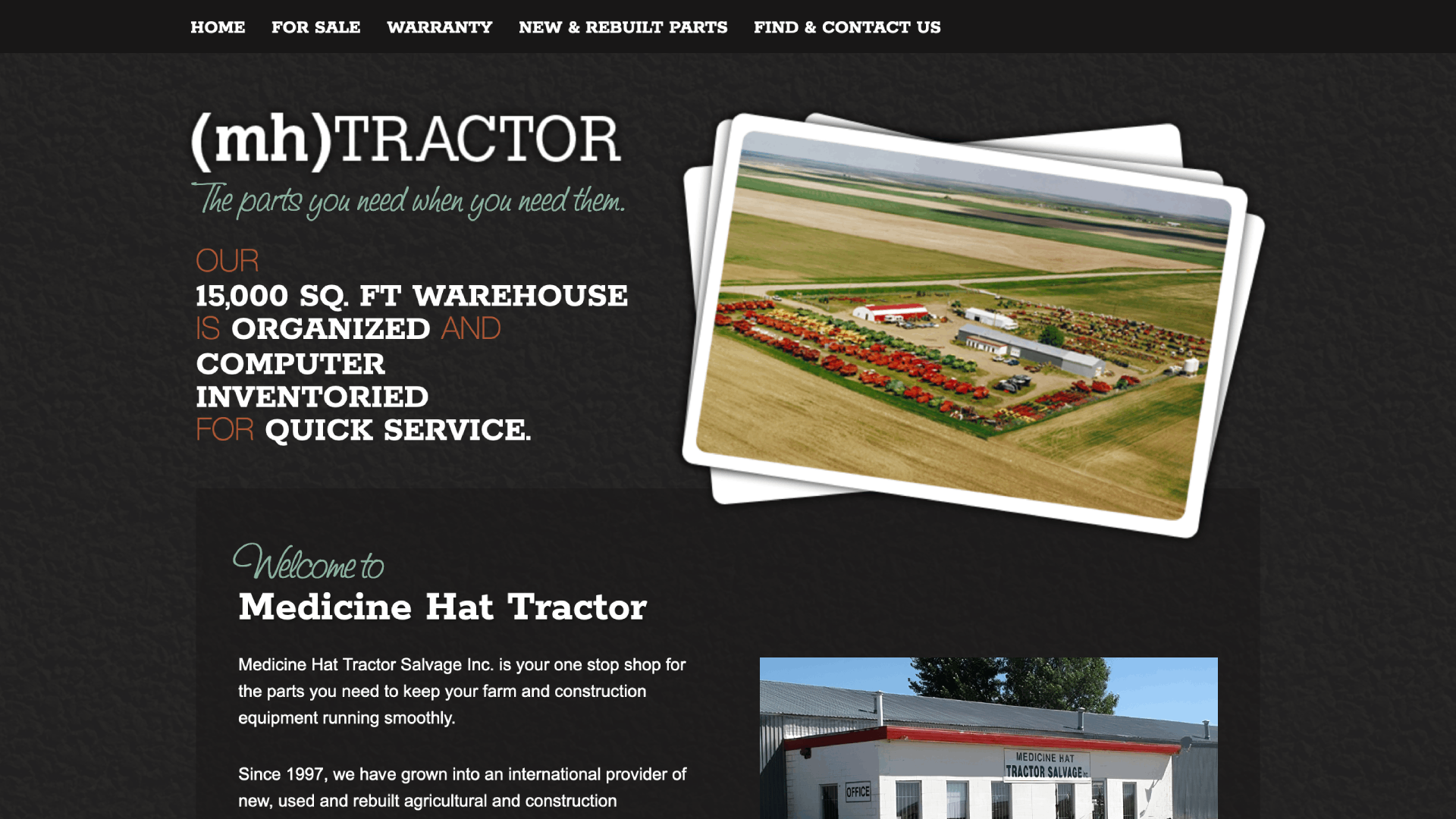 A logo was also created to give a visual identity to the business, but unfortunately, as payment was never received and the client was unresponsive, neither the branding nor the website were ever put to use.
Their original website remains online, which is accessible through the link at the bottom of this page, but at this point the Medicine Hat Tractor Salvage appearing in my portfolio serves as little more than a memory of things that used to be.