Framework:

Pattern Lab

Location:

Helsinki, Finland

History:

Frantic
Pöyry, now AFRY, is an international engineering and consulting firm that was founded in 1958. With operations in over 100 countries, around 6000 experts in their employ and approximately 10,000 projects completed annually, Pöyry services clients across the globe with power generation, transmission & distribution; forest industry; chemicals & biorefining; mining & metals; and transportation and water efforts.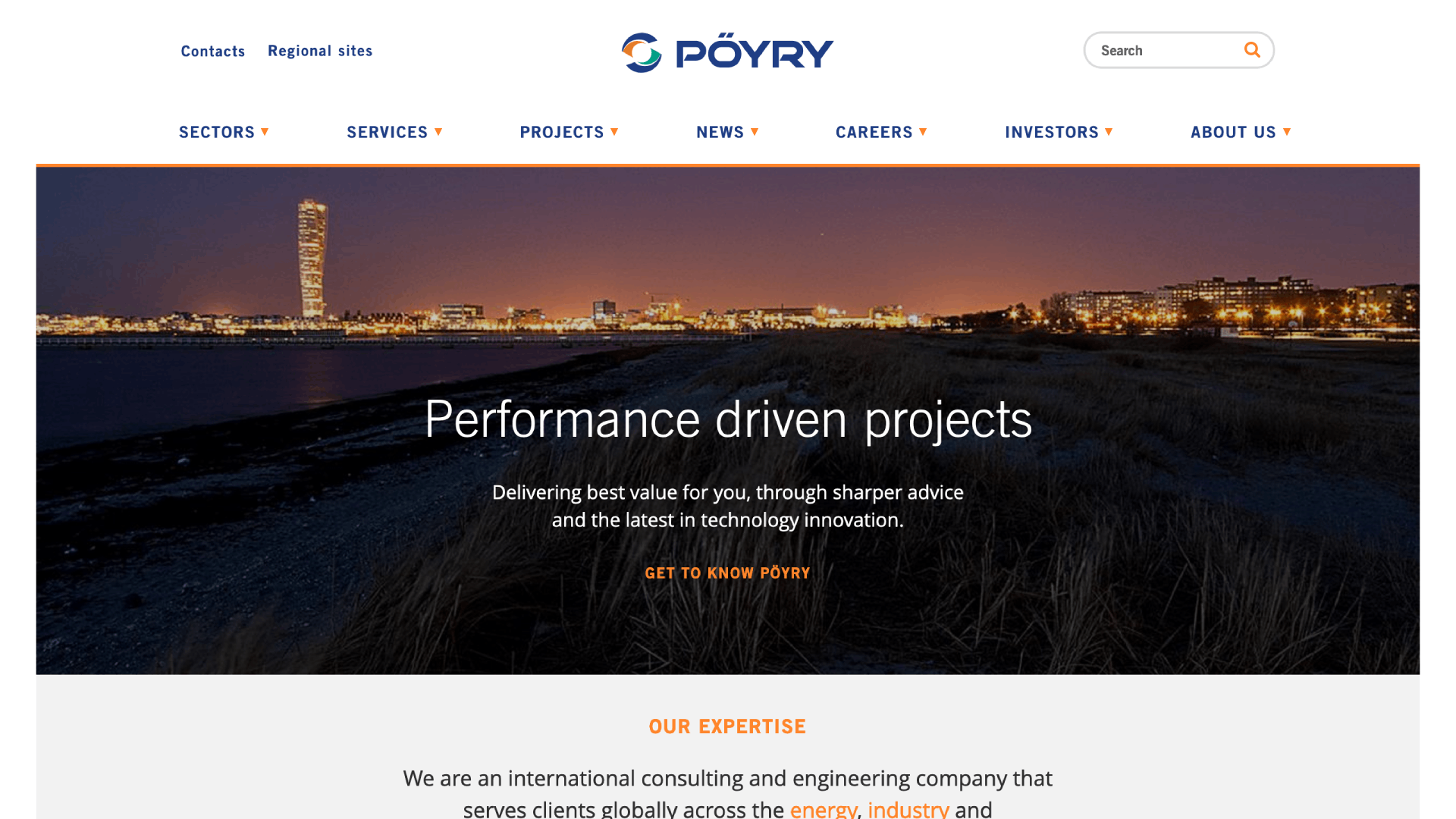 The website offers users a plethora of information: Investors have quick, easy access to a huge knowledge base about the company; potential business partners can find anything they need through the services and projects sections; and everyone in between can view their news, career postings, and access the various international Pöyry websites from around the world.
Pöyry was the first Pattern Lab (Opens in new window) project I worked on at Frantic (Opens in new window) . It taught me valuable skills such as the logistics of working on a project at the same time as other developers and the idea of modular component development.
The Pöyry website has changed since my time with them but the current website can be viewed by using the link below.