Framework:

WordPress

Location:

Medicine Hat, Alberta

History:

Freelance
Starks is a Medicine Hat based business that specializes in plumbing, heating & electrical services. They have been in operation for basically forever and have been apart of many large scale projects in and around the town. The website offers users an overview of its many services, its history and contact information.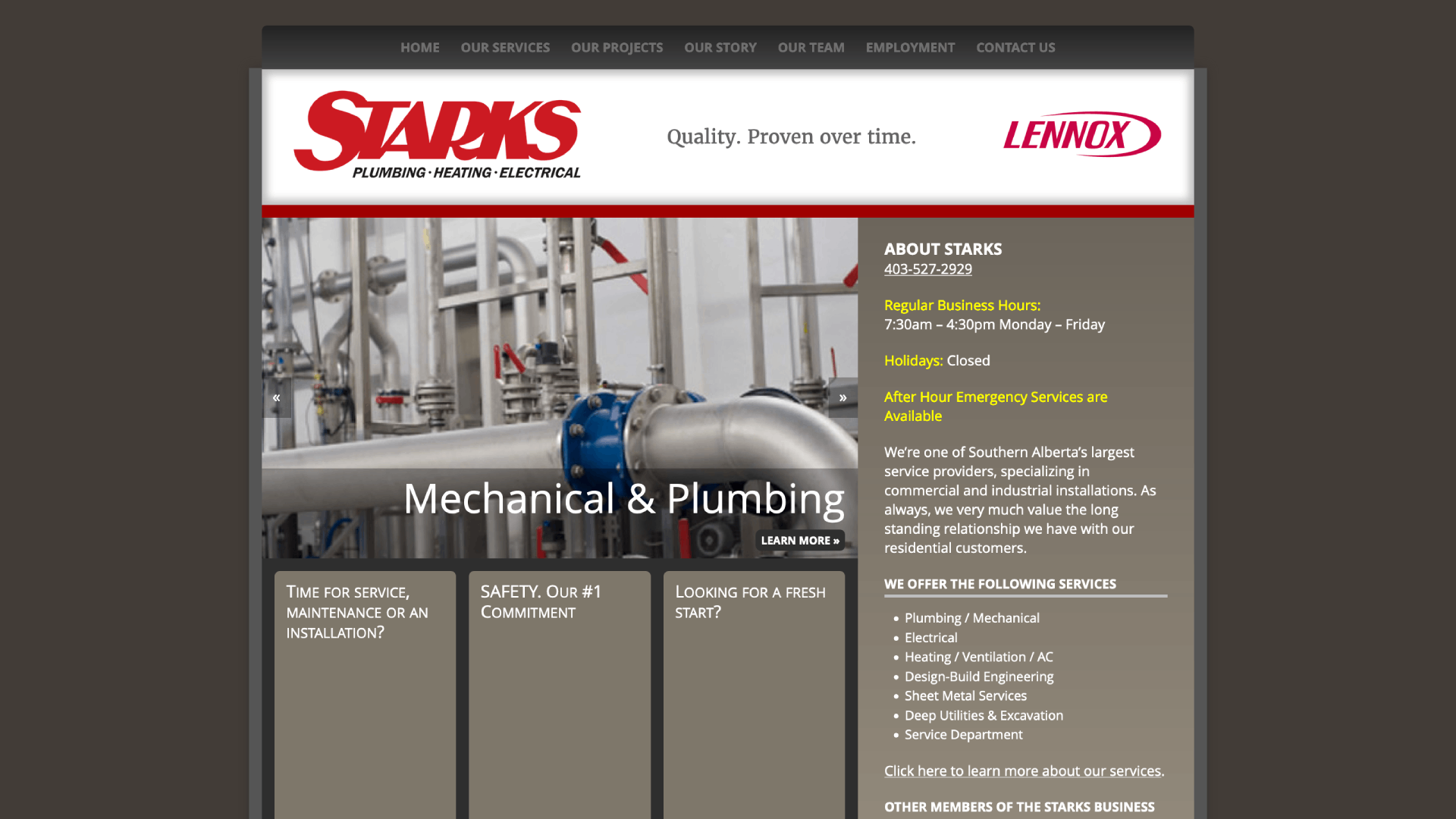 With nearly a dozen skilled employees, a large repertoire of services, and a history that has lasted for decades, Starks is Medicine Hat's first choice for any project big or small.
The Starks website has changed since my time with them but the current website can be viewed by using the link below.